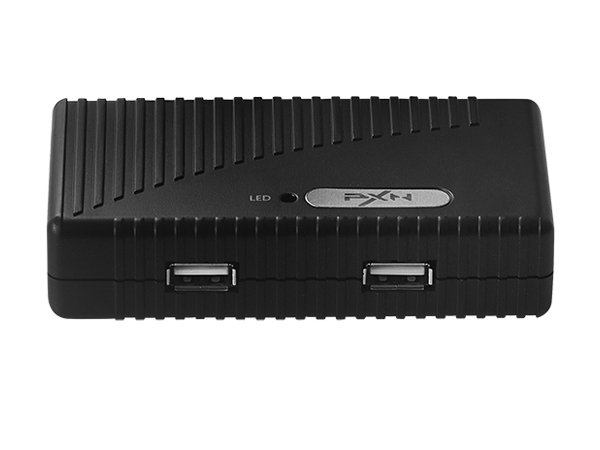 Connect with Gamebox
1.Insert keyboard and mouse to USB Port. Press POWER button, the indicator light blink 
2.Turn on Bluetooth in mobile phone, search for"PXN-K10" and connect it.
3.When the indicator light keeps solid, it is successfully connected.
Download Octopus APP
1 Scan QR Code or Copy URL (http://www.phoenixos.com/en_US/octopus/intro?ref=pxn) to mobile browser or download from google play.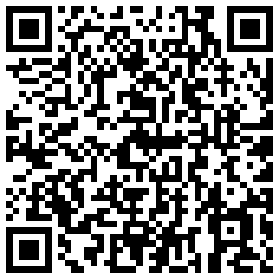 Scan QR Code
2. Add Game
Add a game from Featured tab or your local applications.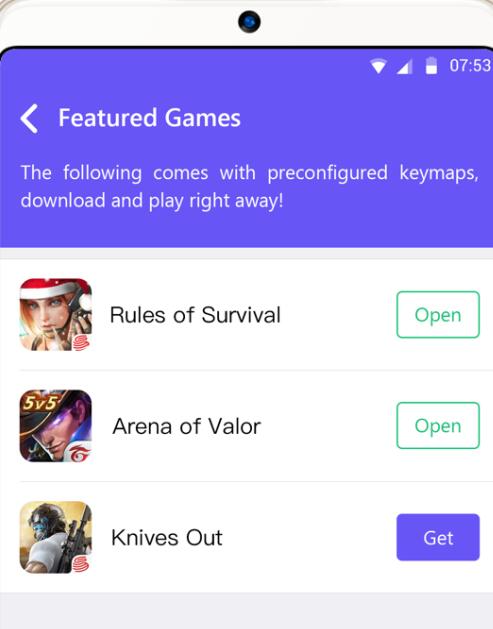 3.Launch
Launch a game you added from Octopus.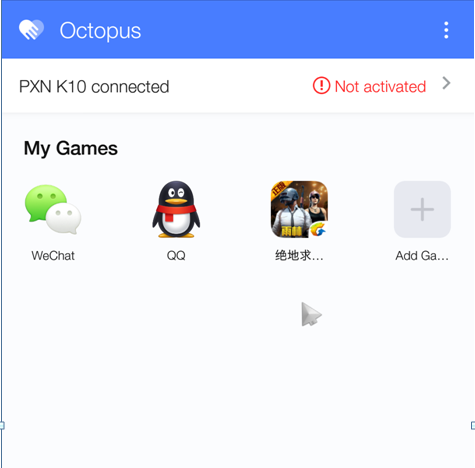 4.Customize
Tap the floating ball of Octopus to Scelect PXN-Direct-Play and make customization like editing keys,opacity,sensitivity,etc.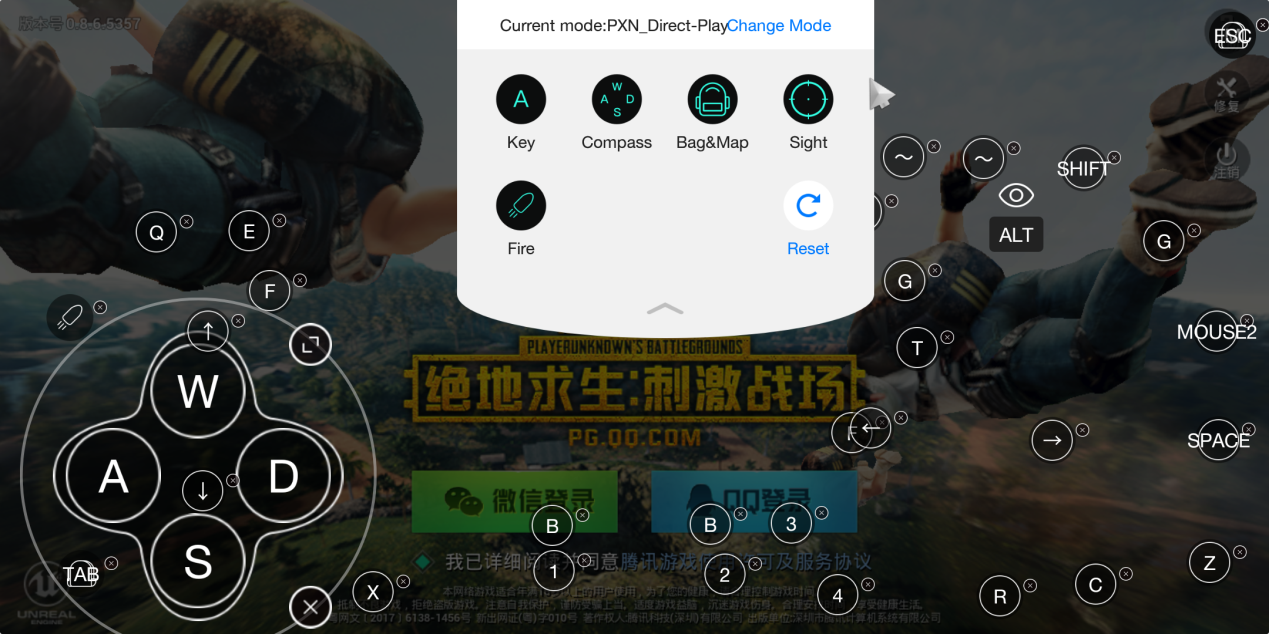 Activate
Activate Octopus by gamebox activator, you will get the following abilities:
l Play games requiring Facebook and Google Play accounts.
l Enables advanced shooting mode for mouse in FPS games.