First, there is an application "V9 Tools" for steering wheel configuration. Please search and download "V9 Tools" on Google Play(Android System) or App Store(iOS System).
Plug the steering wheel into computer and open the Bluetooth on mobile phone. Switch the turning angle to 900 degree. Open "V9 Tools" APP on mobile, the app will prompt connection with PXN-V9, please click YES.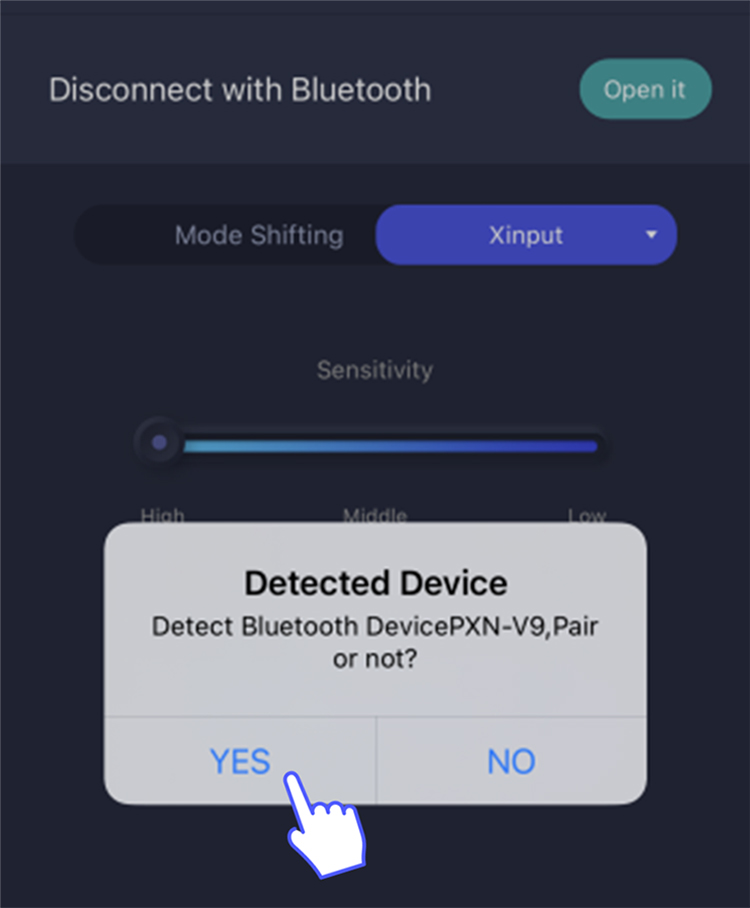 Click Configuration in app, find Euro Truck Simulator 2 and open it.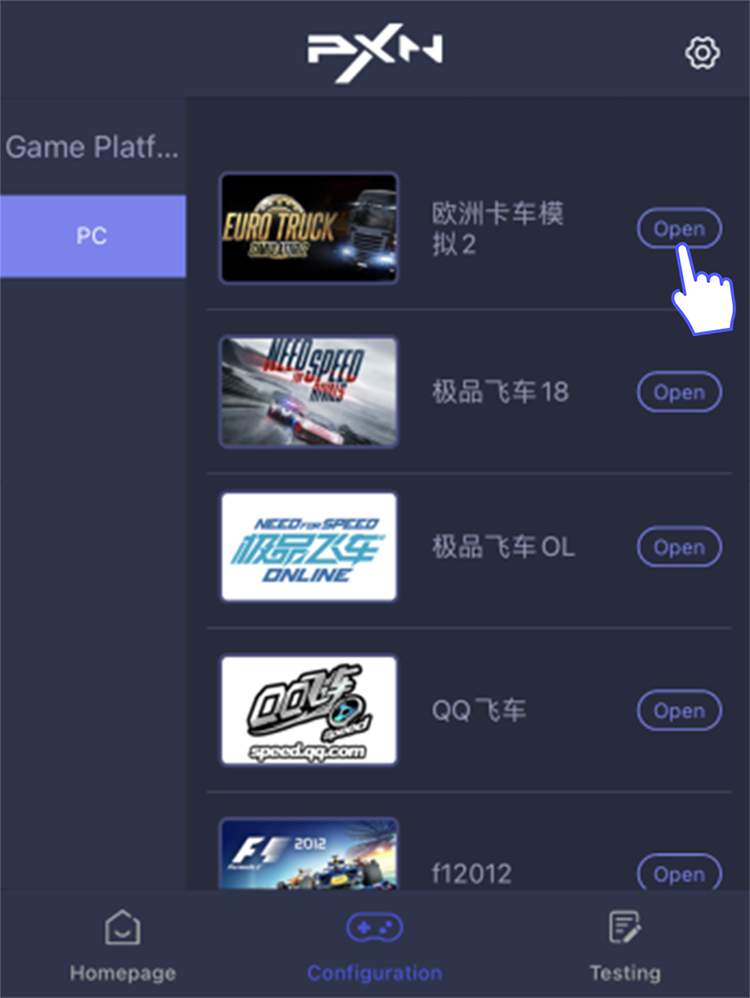 Click Apply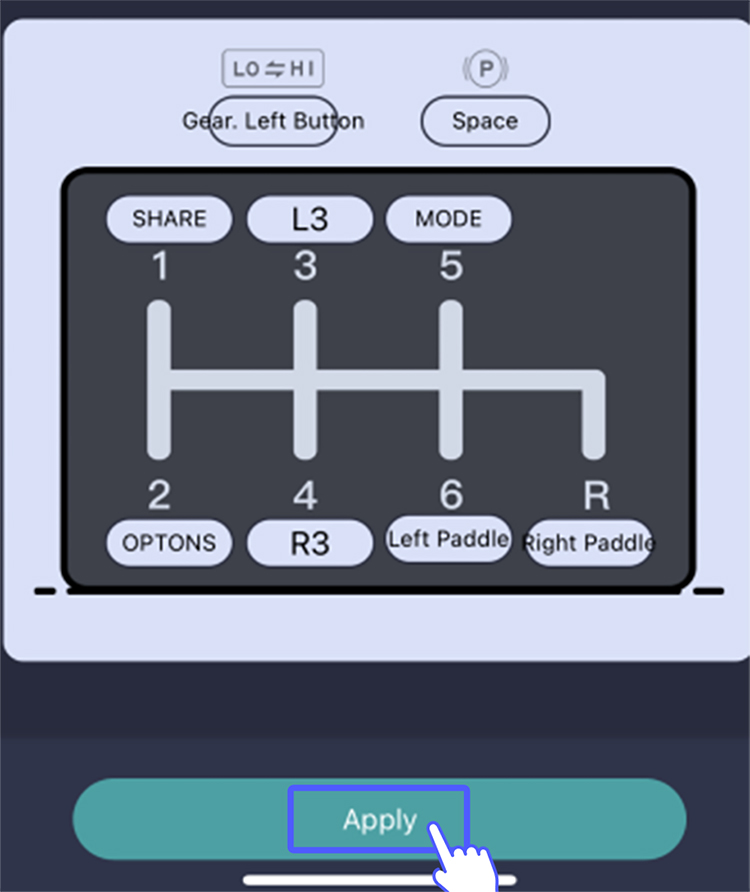 Launch game Euro Truck Simulator 2 on computer, click Options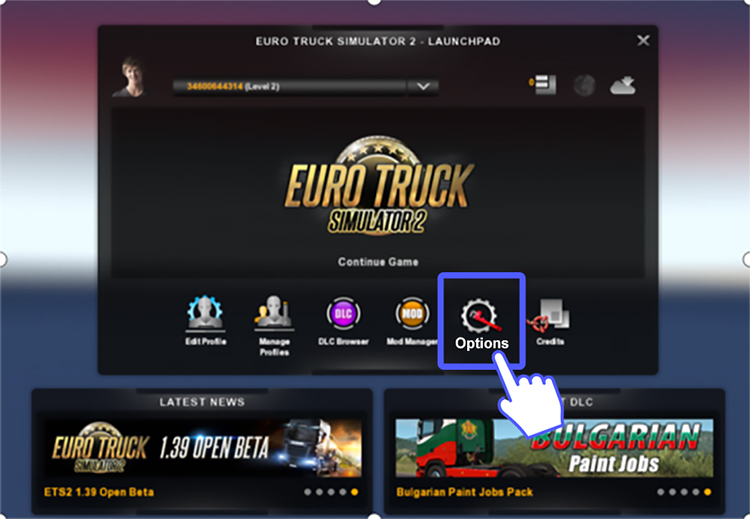 Click Controllers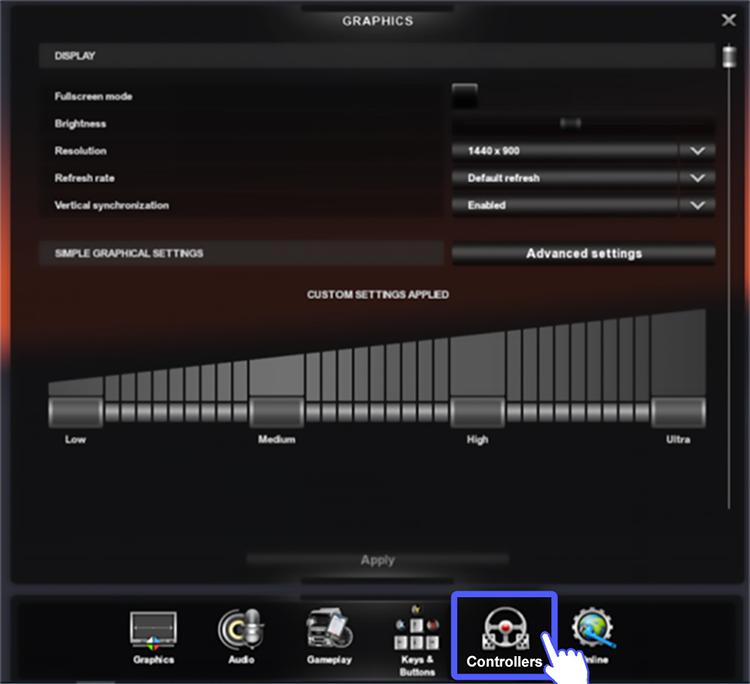 Select game device Keyboard+PXN-V9, then click Input Wizard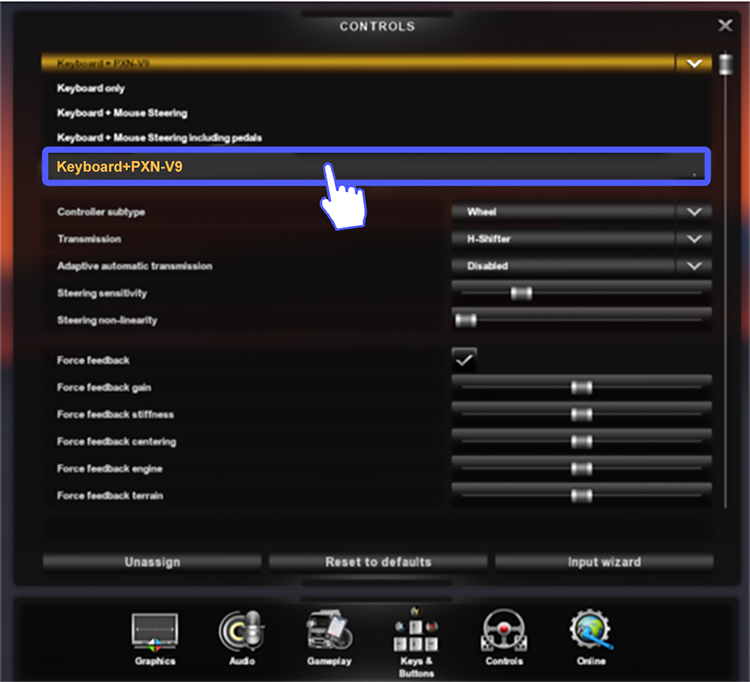 Click Controllers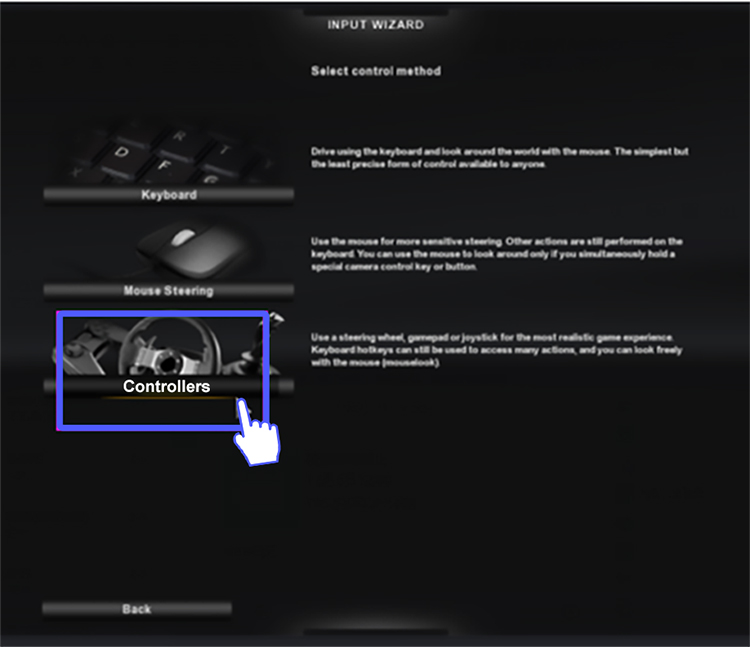 Click Steering Wheel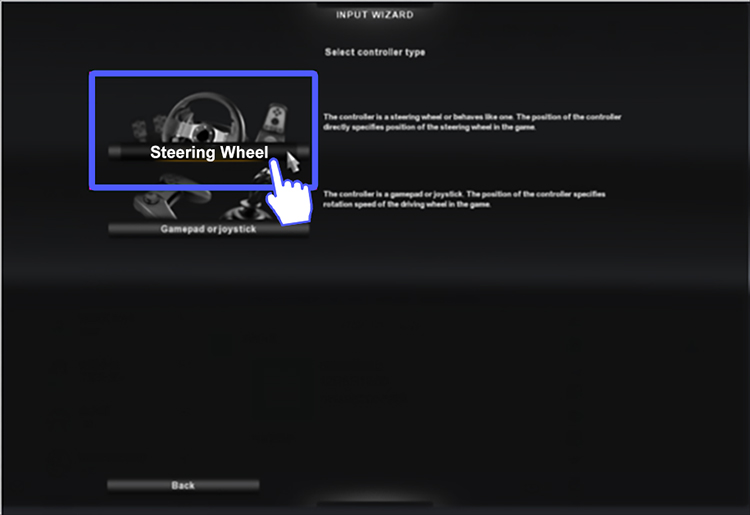 Click H-shifter( If you don't need shifter function, you can select Simple Automatic)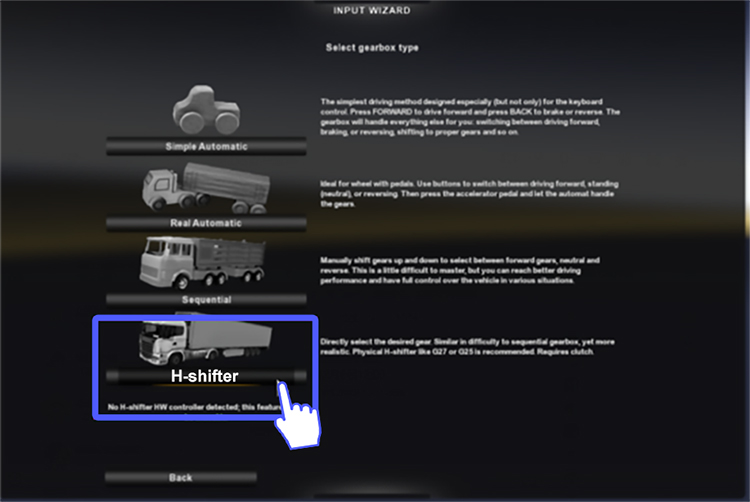 Click Range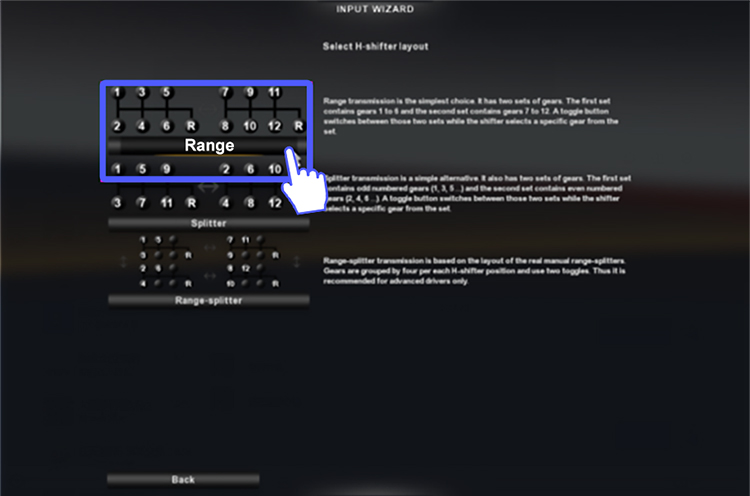 Mouse click Joy Y Axis, then push down pedal's accelerator changing to Joy Z axis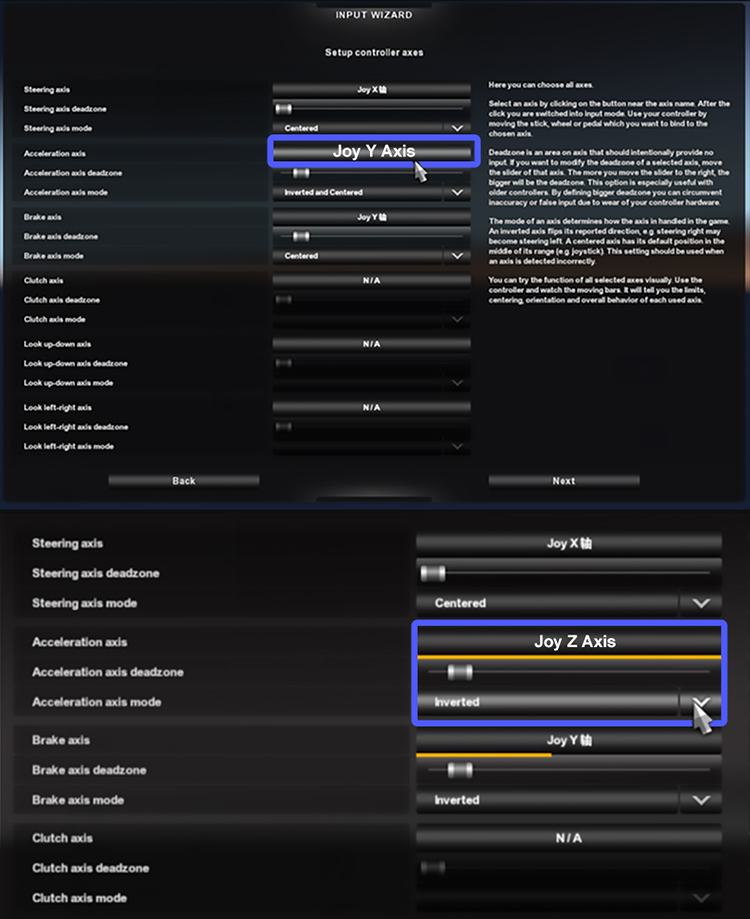 And change brake and clutch of pedals to Joy Z and Joy Y Axis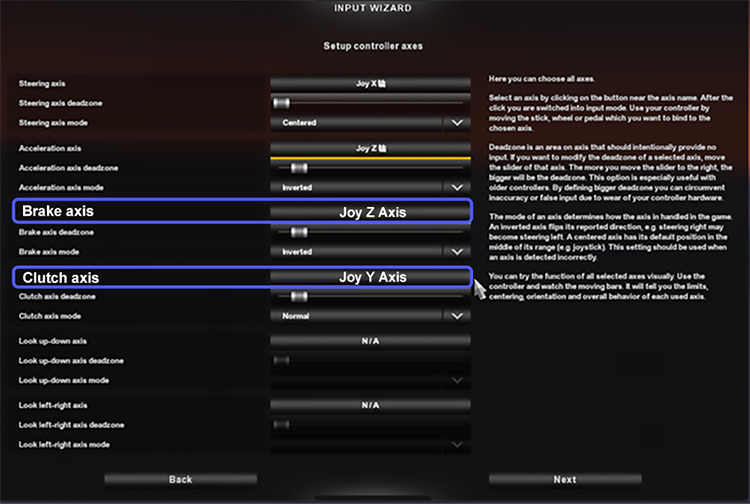 Axis choose Normal, click Next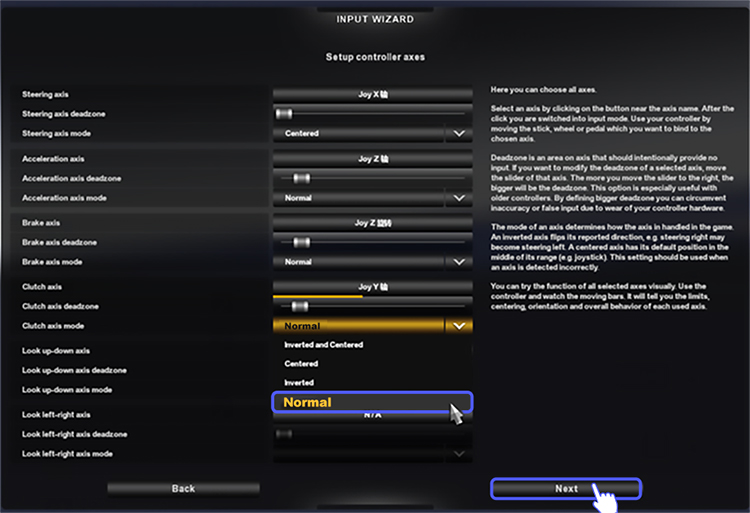 Click Shifter Toggle: 1 changing to left button on Shifter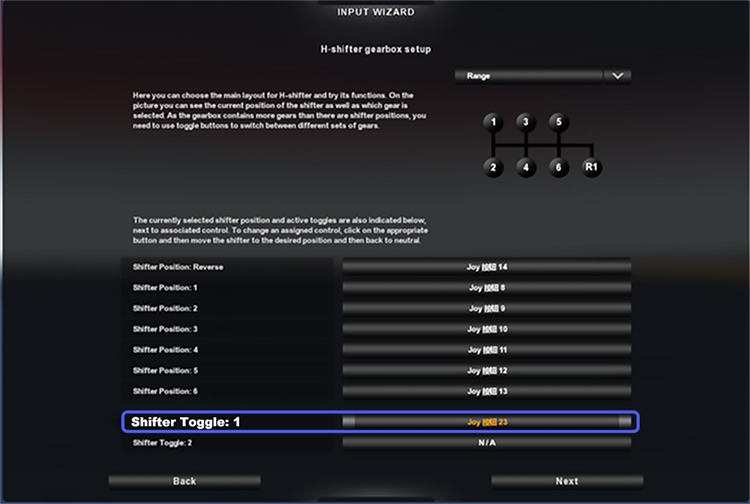 Enter into and push down Clutch, gear to 1, pushing pedal's accelerator to start game
Below is corresponding function of steering wheel buttons
Left paddle        left-turn indicator
Right paddle       right-turn indicator
Button A           Airhorn            
Button B           start/stop Engine
Button X           next camera
Button Y           world map
L-D-pad            look left
R-D-Pad           look right
L1/LB             wipers
L2/LT             light modes
L3               Enter
R1/RB            cruise control
R2/RT             audio player
R3               Trailer Attach/Detach